Most Common Questions About Amish Log Homes Answered
Does the idea of creating a peaceful escape in an Amish log home appeal to you? If you've been browsing different log structures, you may have noticed many more styles than just the traditional stacked log cabin. Premade Amish log cabin homes are one of the most popular alternative options because they offer superior craftsmanship and an affordable, time-efficient installation.
Below we'll explore common FAQs asked about these modular cabins built by Amish craftsmen. That way you can understand the differences between regular cabins and premade cabins, so you can make an informed choice on which structure is the right fit for you.
1. Is It Cheaper to Buy or Build a Log Cabin?
Building a modular log cabin is the best option.
– A log-sided modular cabin is the cost effective alternative to building from the ground up.
– Pre-built log cabins hold their value & last longer than DIY kits.
– Pre-built kits also allow for customizations.
2. What Is a "Log Sided" Modular Cabin?
A log sided cabin is a hybrid option that combines elements of traditional log cabin building and modern house construction. The structure starts as a traditional frame and builders add on log siding to the exterior, following a process similar to adding vinyl siding.

Building the cabin this way provides some unique advantages you can't enjoy with a classic log home. Log sided homes offer:
Longer lasting use (siding is less likely to shrink or expand)

Improved insulation for better energy efficiency

Customizable interior finishes (horizontal or vertical walls, painted wood, etc.)

Options to hide electrical and plumbing hardware out of sight
Additionally, if you choose a cabin that's made through modular building, you can save both time and money during the installation. And when we say modular, we don't mean a cabin you can hook up to your truck and take on the road.
Modular cabins are premade in individual sections at an off-site facility, where structures are built up to 60-90% completion. From there, the home is transported in sections to the installation site. The sections are then attached to the foundation, assembled, and seamed into place.
Since modular cabins are permanent structures built on a foundation, they follow all the same building codes as traditionally constructed homes. However, unlike traditional construction, they're less likely to be delayed by weather conditions. This ultimately keeps the costs down for you and means you can enjoy your new space sooner.
3. Are Amish Log Cabin Homes a Good Investment?
A log home will easily hold its value when located close to popular parks, lakes, recreational areas, or tourist attractions. Plus, if it's in good condition, it will likely have great resale value. There are plenty of buyers that value the unique look and feel of a cozy log home.
Finances aside, log sided cabins are also a great investment if your family values tranquility and solitude in a natural setting. Whether you're looking to buy a premade cabin to use during hunting seasons or family vacations, it offers the perfect escape away from it all to relax and enjoy nature.
4. What Type of Wood Are Log Cabins Made From?
Items made of wood will always be affected by weather, but some types of wood fare better than others. We recommend choosing a pre-built cabin with pine siding, as it's the best option to endure the elements.
Pinewood siding is highly resistant to decay and rot. Plus, it's least susceptible to warping. Not to mention it looks attractive left as is or stained a different color.
5. Are Log Cabin Homes Drafty?
Your cabin should be a comfortable spot you can enjoy in every season. Buyers typically wonder what living in the log home will be like in colder months. Figuring out how to insulate a log cabin built via traditional methods is a challenge. It doesn't lend itself well to modern insulation techniques.
However, if you buy a log-sided, modular cabin you won't have to worry about it being drafty. Since it's framed like a house, it includes insulation. You can even hide wiring and have electrical heat distributed throughout the cabin if you want to use more than just a wood stove.
6. How long do Cabins Built by Amish Last?
It's a well-known fact that Amish craftsmanship is superior, due to their attention to detail and the extra care they put into each project. For example, Amish furniture is always in demand among consumers.
Anyone who has owned sturdy, Amish-built pieces knows they're worth the investment because of how well they hold up over time. The same can be said for cabins built by Amish people. Amish builders go the extra mile, making sure every detail of your structure is perfect.
That being said, the amount of time Amish log cabin homes last also depends on their owners. With proper log home maintenance, the structure should last for decades to come.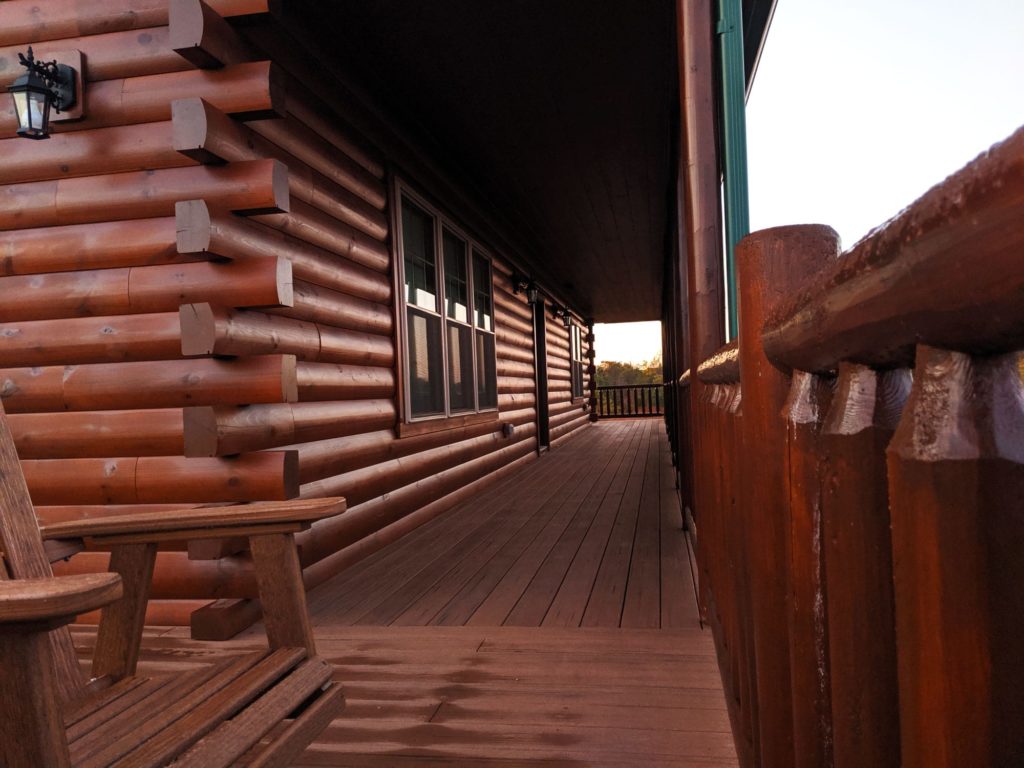 7. Why Are Premade Cabins Better Than a Log Home DIY Kit?
While looking for cabins, you may come across DIY kits. These may be tempting from a price standpoint, but you should be wary of purchasing one without doing your research.
There are a few downsides to log cabin kits, the primary one being that you have fewer design and customization options. Plus, you'll be responsible for building it or hiring someone to do so, which can add stress and even increase the costs beyond what you planned for initially. The materials may also be of lesser quality than the price you paid.
If you're looking for a quality cabin, a modular log sided home is an affordable option that doesn't cut corners. This ultimately puts your rustic dreams within easy reach!
---
Browse Our Selection of Amish Log Cabins
Penn Dutch Structures proudly offers a wide variety of log cabin homes for sale. Find your dream log home today.
This blog was originally published on January 19, 2018. It was updated on February 12, 2021.