What to Do With An Old Barn On Your Property
Have you always dreamed of adding a beautiful barn to your property? If you don't own large animals and you're not a hobby farmer, you might find yourself wondering what to do with an old barn on your property. The good news is there are many other uses for barns, so you can skip the tractors and livestock and still add the outdoor structure you've always wanted.
Skip Ahead:
Storing Classic Cars
If you've been renting off-site space to store your classic or antique cars, there is a better option. When you add a barn to your property, you can move your car collection back home. Classic cars should be stored in a dry, dark location that's warm enough to prevent freezing temperatures. Place carpet squares or plywood under the tires if you don't have concrete flooring.
You don't need a fancy collection of cars to utilize an empty barn for storage. You can also use a barn to store boats, ATVs, snowmobiles, or other large recreation vehicles. This space would also great for auto repair, rebuilding, or detailing projects.
Working From Home
Does your home have a dedicated office space? Is it much too small for your needs? Are you a work-from-home employee who still feels the need to "go" to work each day? An empty barn can be the perfect location for running a home business. Whether you work alone or you have a small staff, a barn will provide a large enough space to run your daily operations without feeling cramped.
Art Studio
Whether it's your hobby or you're running a small business, barns can easily be turned into studio space dedicated to any of the following:
Woodworking studio
Photography studio
Arts and crafts studio: Pottery, painting or art design, sewing, stain glass making, jewelry making, or flower arranging
Music rehearsal space
Voice, instrument, or dance lessons
Just be sure your studio has enough space to meet with clients and perform your work. It should also include the necessary storage and organizers for tools or supplies.
Hosting Out-of-Town Guests
If you have family or friends who visit frequently, you can repurpose a barn into a guest space. A detached guest house will give your visitors a quiet, comfortable, and private space to retreat to during their stay.
If you live in an area that gets plenty of tourist traffic, you can also earn extra income from your barn by listing your guest house on vacation rental sites like Airbnb or VRBO.
If you are interested in converting a barn into a house, read our guide on everything you need to do so to house your guests in your old barn.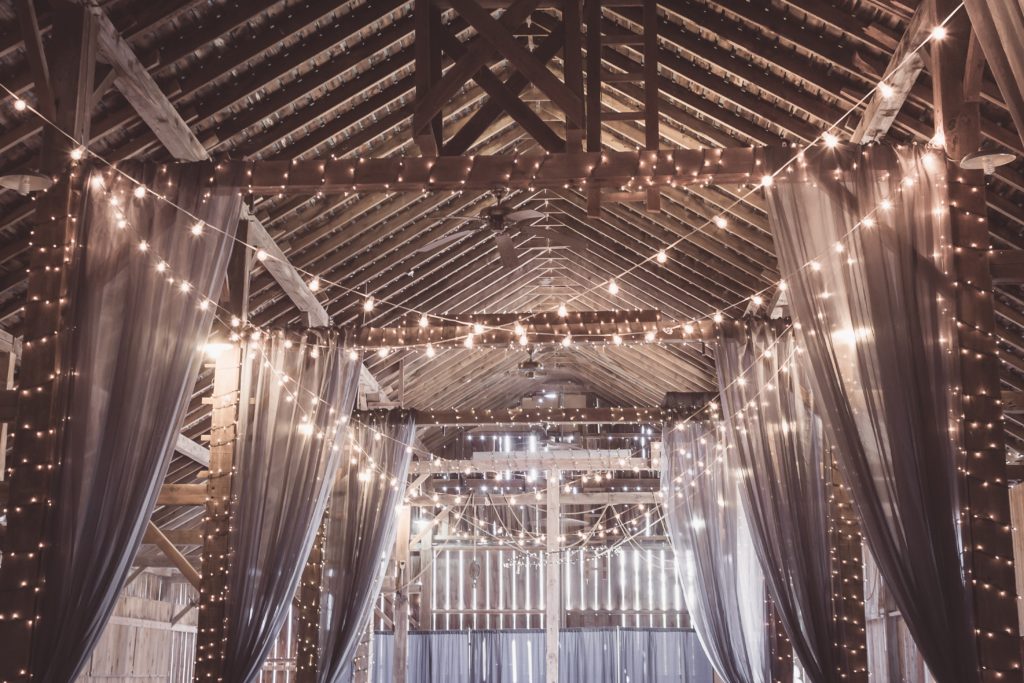 Running an Event Space
Outdoor weddings, especially those in a barn setting, have grown in popularity in recent years. If you have enough property to accommodate a large number of people, you could use a barn to create a wedding and event space. Before you begin this business endeavor, it's important to look into what special permits and upgrades will be necessary to rent out your empty barn as an event space.
Selling Goods
Barns also make great seasonal retail spaces. If your garden produces a bounty of fruits, vegetables, and flowers, you can turn your barn into a small farmer's market. If you hand-make holiday decorations, use your barn to host a winter bazaar to sell your crafts. Anything you create or grow can be sold using your barn as your retail shop.
Rescuing Animals
If animals are your passion, you can add a barn to your property to use as a rescue haven. Whether you run an official rescue organization or you foster animals until a permanent home is available, a barn will give your animals a safe, warm, spacious home. In addition to cats and dogs, repurposed barns give you the expanded space to rescue larger farm animals as well, including horses, goats, donkeys, or sheep. If this sounds like you, check out this blog where we have outlined all the things to consider when buying a large animal barn.
Suggested Upgrades To Repurpose Your Barn
Building Access — Your barn will most likely be set back away from your home. For easy access to your barn by you, your guests, or your clients, you'll need to add a pathway that leads from your driveway or street to your barn. You can also extend your driveway so people can drive right up to the building.
Climate Control — Each of these uses for barns requires you and others to spend time in the structure, so creating a comfortable environment with protection from cold weather is important. You can keep your barn warm by adding insulation and drywall. You might also consider fans or AC units to help keep cool when warmer temperatures hit.
Utility Connections — Depending on how you use your barn, you'll need to add utility connections. Electric outlets will be necessary for almost every use. Phone and internet access will be necessary for running any type of business from your barn. Plumbing, including sinks and restrooms, will also be necessary when you have many people using the building.